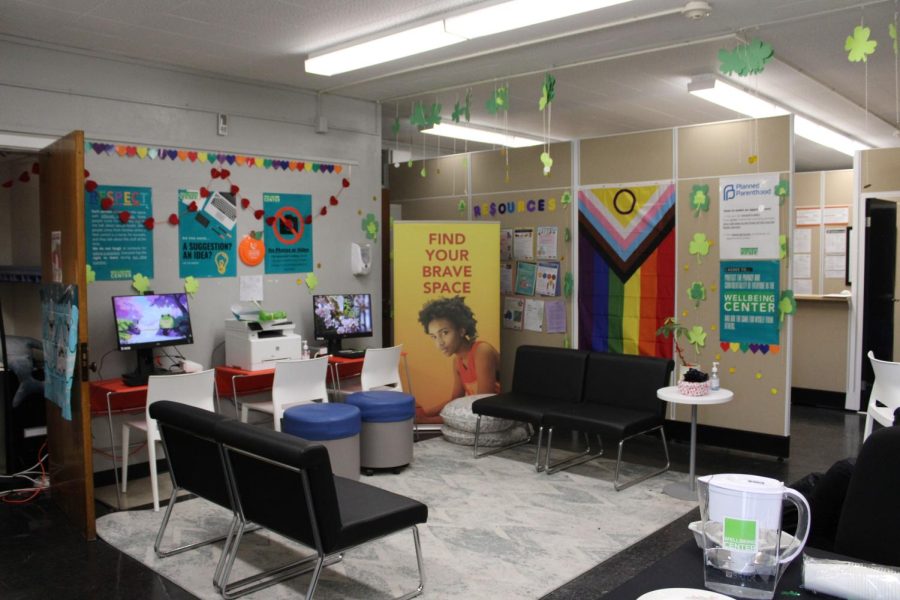 The secret pandemic: Hamilton's role in combating youth's poor mental health
April 18, 2023
When COVID hit, everyone was affected in one way or another. However, it was teens and young adults who took most of the mental blow that the pandemic triggered. Not only was it a time of change, but it was undoubtedly a time of struggle. Hamilton student Tina (not their real name due to requested anonymity) can vouch. "The pandemic is when I found out I had BPD (borderline personality disorder) and bipolar disorder" they state. "My mental health definitely got worse during COVID." Unfortunately, many other students can say the same regarding worsened mental health during the pandemic and for some, after the pandemic as well.
In midst of the Coronavirus pandemic, another lesser talked about pandemic surfaced to destroy what was already heavily damaged from the great change the Coronavirus pandemic presented to the youth: a suicide pandemic. While a state of emergency was called to combat COVID-19, the increase in poor mental health called for one as well. 
In 2021, The American Academy of Pediatrics declared a state of emergency in response to mental health challenges affecting adolescents during the pandemic. In California, adolescent suicide rates rose from 4.7 percent to 5.4 percent in the pandemic's first year. With suicide rates rising and depression symptoms exponentially increasing amongst youth, all the progress being achieved from the two years of suicide rate decline before the pandemic was halted.
Before COVID took part in debilitating teens' mental health, California youth already displayed an unparalleled need for mental health support. When the pandemic began in 2020, California students were among the least likely in the nation to have access to mental health support and counselors at their schools. In fact, 80 percent of youth who need mental health services don't receive them because the existing services are inadequate. 
The effects of the lack of support are felt throughout schools and societies across the state of California, and the negative impact of it has yet to improve. As of now, students are experiencing record levels of depression and anxiety, accompanied by multiple forms of trauma. Up to 70 percent of students in California schools have contemplated suicide. 
This crisis is credited by experts to the lack of mental health resources throughout California schools. As of 2020, The lack of mental health resources is so extreme, California received an "F" grade for its ratio of students to counselors, psychologists, and social workers on school campuses. Nationally, California is ranked towards the bottom for its ratio: 572 students per counselor. 
Fortunately, Hamilton isn't as affected by this lack. Since the pandemic, the skyrocket in depression and anxiety has undoubtedly affected students at Hamilton. A majority of students can report feeling this way at least once during their high school career. However, we have something not every school has. For students like Tina and many others, their saving grace is The Wellbeing Center.
 Hamilton students have far more access to mental health resources than the average school, actively combatting the national statistics. Part of that can be credited to the Wellbeing Center: a center located between the cafeteria and humanities building, dedicated to student wellness in multiple forms ranging from mental health to substance abuse to sexual health.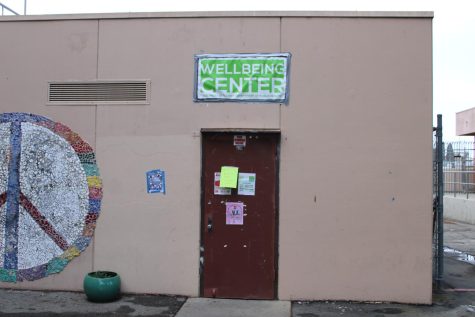 Students at Hamilton have access to The Wellbeing Center where staff members Rakhi, Neeraj, Vannessa, and Juliane (staff requested to be acknowledged by first name only for safety reasons) display their ongoing dedication to supporting students. They offer multiple services: the opportunity to receive 1 on 1 support with guaranteed anonymity, substance abuse help, and a place to calm down with coloring, music, and more. "This is a judgment-free zone and we uphold certain values in the center of privacy, confidentiality, and respect," says the youth educator at The Wellbeing Center Rakhi. "We want students to know when they come in they are safe. What's said in the center stays between us."
Apart from being a support system for struggling students, The Wellbeing Center aims to teach students to support themselves as well. By teaching students different strategies such as meditation and breathing exercises and connecting interested students with counselors for mental health and substance abuse, they give students the ability to develop healthy mindsets and coping mechanisms. "I'm really glad we have the Wellbeing Center," said AMPA 10th grader Frida Anderson, "they really help me and I also enjoy coloring there." 
The Wellbeing Center's services additionally extend to sexual health. With a planned parenthood clinic located in the back and open to students every Thursday, students have access to contraceptives, pregnancy tests, and more with total anonymity. While the planned parenthood clinic is run by different people, the Wellbeing team still takes part in promoting sexual health. "We provide education in the wellbeing center about how to get contraceptives and how to use them, address concerns about them, and teach students how to have healthy relationships and safe sex," Rakhi explains. "We also teach about consent- that's a big one."
The Wellbeing Center has been proven to help many students both in the short term and long-term. "When my uncle was in the hospital, I couldn't take a test because I was mentally unstable and I went in there to talk and instantly felt better," sophomore Ariana Booth remembered.
Ariana is not the only one with a good impression of the center. Tina reports going there a lot and stated it helps a lot. "I usually go when I'm overwhelmed and really anxious." To Tina, the center is a nice, quiet space where they can destress or talk to someone when needed. "It helped a lot when I went through a really bad breakup at the beginning of this semester and it was really nice to go there when I just needed someone."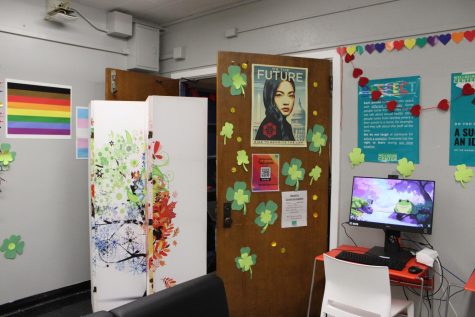 Vannessa, another Wellbeing Center staff member, confirmed the effectiveness of the center, "People do come here with serious needs and they need support. A couple of weeks later, they came back and said thank you. We definitely see situations turn around from negative to positive." 
Part of The Wellbeing Center's effectiveness is due to its personalized approach to helping students. According to the staff, there's no one way to support someone. "People need different things or need things to be delivered differently and we respect everyone's individuality," Vannessa said.
Due to this belief, staff members avoid blindly telling people to try different coping mechanisms and strategies. The Wellbeing Center staff acknowledges to students that coping mechanisms are different for every person and reactions can vary. This is why, according to staff, it's important to consider hobbies when designing an approach to mental health problems a student may face. "Coping mechanisms are like a meal. You don't put just two ingredients to make a meal," Vannessa explains. 
 Overall, the Wellbeing Center aims to create a healthy environment for students at Hamilton by destigmatizing mental health and actively encouraging students to advocate for their own mental health needs and to reach out for help when they need it. 
Student involvement is encouraged and utilized as well. Students at Hamilton every year can apply to be peer health advocates. The advocates are trained to support students around them through education about important topics like substance abuse, mental health, sexual health, and how to approach these issues. Whether they approach it by just being a positive representative of the Wellbeing Center or by guiding students on getting help, they represent the advancements Hamilton makes in mental health accessibility. 
Not only is the Wellbeing Center here for you, but the staff is too! At Hamilton, staff undergoes lectures to prepare them to deal with misbehavior from bad mental health effectively. According to Dr. Perry, an administrative coordinator for BSAP, they encourage teachers to remain "culturally relevant." Through this, they spread socioeconomic awareness for administrators and staff to ensure the decrease of harsh discipline for students in need of compassion and support. 
Resultingly, some students report feeling more supported at Hamilton. Jaylen Hills, a sophomore in BIT, is one of these students. "I feel very supported in class and I have around 5 or 6 adults here I can confide in outside of the Wellbeing Center," he said.
Despite the COVID pandemic coming to an end, the mental effects are lasting. With continued support and acknowledgment of the mental struggles our youth is facing from the staff at Hamilton, students continue to develop the skills to win their battles with depression and other mental illnesses.