It may be a new year, but AMPA just keeps on rolling. Despite a lack of preparation and funding so early in the year, Hamilton's flagship art program looked just as impressive as they did four months when they closed out their year. 
Jameson Mcnamara, a junior who has participated about a dozen flagship art performances, said he had "a bit of goosebumps cause we didn't truly have enough time to prepare. It's only the 5th week, but I think we killed it." 
And they in fact did! They performed to a full house at AMPA's welcome celebration. Although the performers had just a short time to familiarize themselves with the pieces, many of them put a high amount of hard work and dedication into their performances just as if it was "a continuation of last year," as Daniel Bautista, a 12th grade SAS student, described it.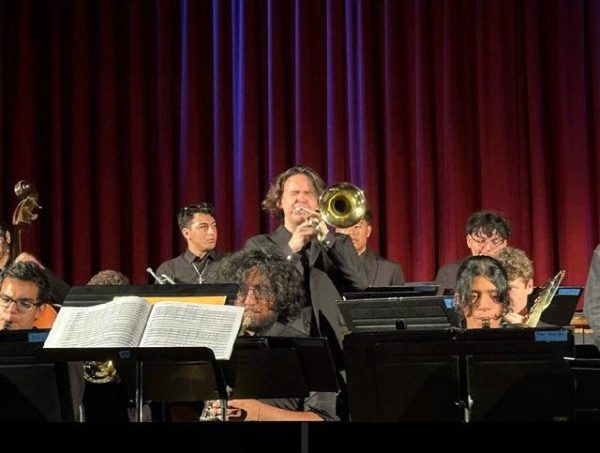 Soloists like Shaun Houlihan, a senior in AMPA, and Jackson Petty, a junior in AMPA, are two great musicians from band B, one of Hamilton's jazz bands.
Both students outline their solo preparations to be a "pretty nerve-wracking experience, knowing that everyone is gonna judge what you're going to do even though it's very stressful and difficult," said Shaun. "I really do enjoy it a lot."
Jackson agreed that the experience was stressful but rewarding. "The first few times I started improvising, it was nerve-wracking, especially playing in front of my peers, but as you get into it more," he said. "You start thinking less of the audience, and more of the music, and it becomes less nerve-wracking."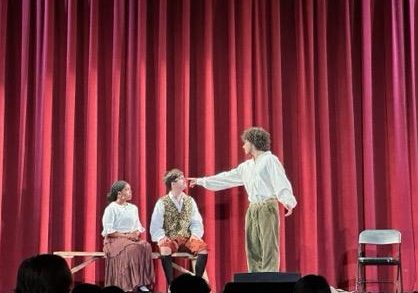 Matisse Anderson, a senior in AMPA and a performer in the upcoming play Fools, said,  "Obviously we could've used more time to prepare but we're getting our lines down, our team's working hard. Normally we got Fridays off but not this year, so we're getting it down, we're putting in the work." 
Hamilton's marching band also performed at the showcase. There has been a visible growth in membership, with more than 60 students now a part of the band. 
Drum major Sebastian Alfaro describes the preparation for this year as full of "practice and discipline, especially with the new students."
On top of that, the marching band's performance on Thursday night highlighted a special welcome to Hamilton's new color guard team, which has recently been put together for the first time in years.
Ms. Maritza Olmos, Hami's cultural and folklorico dance teacher, now leads our new performers. She said the color guard's comeback was "definitely the first time in a long time, so it's a brand new experience for all 15 members."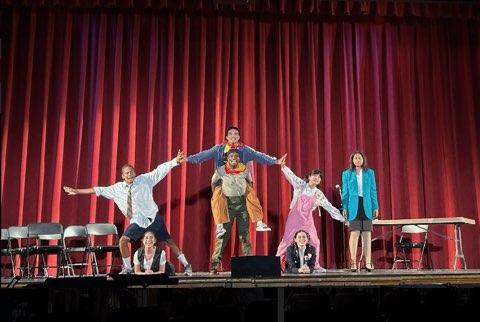 Although the team might have just a few dancers and not much veteran experience, their astonishing performances so far seem to be taking them to the promised land. AMPA's welcome celebration concert showcasing countless music—choir, theater, chamber orchestra, dance, piano, musical theater, wind ensemble,  music tech, folklorico, mariachi, jazz, HamLit,  marching band and color guard—was the best way to set an incredible triumph that sets the revival of making more music, and performing arts.
Of course showcasing all of these performing arts in one big show can be very stressful to many students who perform in various ensembles and teams. But it's truly a way to appreciate these talented performers.
"At the end, it was stressful but it was fun," said Joanne Grijalva, a performer in color guard, choir, folklorico, and mariachi.