Underneath a dazzling array of lights and encapsulated in silver stars, Yankees ended Hoco season with a bang. This year, after a marvelous 27-7 win in our homecoming game, students celebrated with a 'night in Paris' from 7 p.m. to 11 p.m.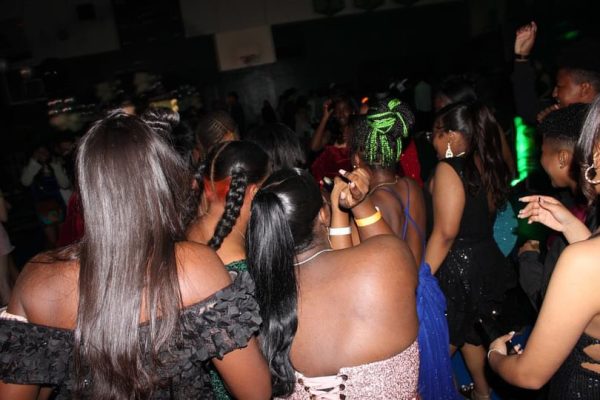 However, leading up to this night, the dance generated complaints: some felt the tickets were unreasonably priced. Now that the dance has happened, opinions differ on whether or not these complaints were true. 
Homecoming tickets began at $30, slowly rising each week until they reached their highest price of $45. The ticket was offered with a $10 meal ticket for Chipotle sold separately. Compared to other LAUSD schools such as University High School's $25 tickets, the price is on the higher side. Mikaylah Kubota, a junior in AMPA, commented that the price seemed expensive for an event held on campus.
"With that money, we could have had it at a different venue," Mikaylah said.
This year, the dance was held in the large gym, making it unique to the preceding ones. Following COVID, previous homecoming dances were held outside to prevent the spread. However, now that the state of emergency is rescinded, gym homecomings have made their return. Surprisingly, this was a cause for criticism amongst Yankees as well. 
"It was so hot in the gym and they ran out of drinks," said BIT senior Emily Magnusson. 
This, accompanied by disorganization, made the experience less enjoyable for SAS junior Tyler Oko.
"My least favorite part was the lack of organization," commented Tyler. " There was an extremely long line when I got there and I never saw where to pick up the Chipotle." 
The last prominent critique was about the music. However, this was mainly due to the inability to accommodate everyone's personal music taste. SAS senior Jessica Hernandez-Blancas appears to be one of the people who felt the experience was ruined by the music as she says, "I didn't enjoy myself much since I didn't know the music they were playing that well whatsoever."
Despite the music not fitting everyone's choices, quite a lot of songs had people up and dancing on the dance floor. Even for Jessica, who said she found herself enjoying El Beeper and El Sonidito.
Some students had no complaints at all. "I think [the dance] was definitely worth it," said Mahlet Abeselom, a junior in Humanities. "My favorite thing was definitely how organized ASB kept it and how nice the decorations were." 
The photo booth was also a huge hit, with a never-ending line of groups waiting to take fun photos with props like wigs and comedically large glasses.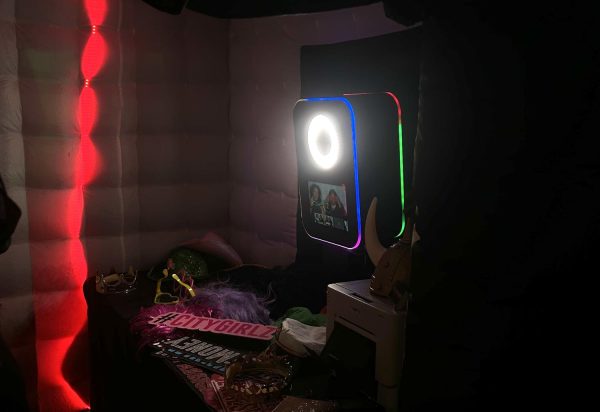 Another student, Humanities sophomore Andres Gonzalez, who purchased tickets early and did not add the a meal card, emphasized it was "very much" worth the price. 
Even those who shared complaints also shared that they enjoyed the night overall. The creative decorations and lively spirit created by the strobing lights and dance floor made for a night of fun and dancing. Regardless of the costs and criticisms, it was a night to remember for many.