In-N-Out vs. McDonald's: A tale of two fast food chains
Who makes the best burger? I will be judging two of the most well-known fast food restaurants, In-N-Out and McDonald's. One down side to people trying In-N-Out is that it is exclusive to the American west, only found in California, Arizona, Nevada, Utah, Texas and Oregon. As for McDonald's, though, it can be found all over the world, giving people the opportunity to actually try their food. Even in different countries, there can be items on the menu that people in the U.S. don't get to try unless they go to that country.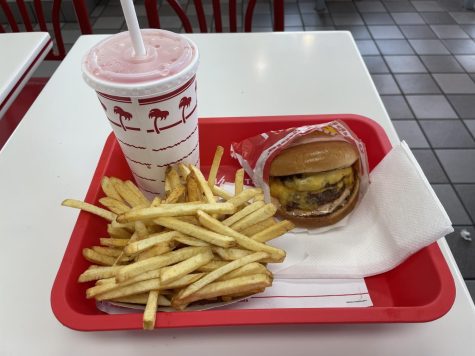 Even though their availability is limited, if you ask me, In-N-Out has one of the best burgers in the fast food industry. People rave about how good their burgers are, and there are always long lines. The drive-thru lines can sometimes go into the streets! I was fortunate enough to be able to try a meal from In-N-Out and oh my, it is delicious. I was able to get the #1 combo consisting of a Double-Double, which is a double cheeseburger. I added grilled onions to my burger, along with an order of fries and a medium drink. The burger alone was amazing! The Double-Double had the two patties with cheese, lettuce, grilled onions, tomatoes, Thousand Islands dressing, and of course, the buns. The patties were cooked to perfection, they made it exactly the way I like it, I was also able to taste the seasoning on the patties, which made it 10 times better. I don't like tomatoes and forgot to leave them off my order, but I barely noticed them in my burger because there were so many other flavors that basically canceled out the tomatoes! This burger doesn't even need any other condiments, the burger itself already has so much flavor.
I also tried a similar meal at McDonald's. Their Big Mac combo consists of the Big Mac, fries, and a drink. The Big Mac was pretty decent, it had sesame buns, two patties, cheese, onions, pickles, and their Big Mac sauce. I wasn't really sure if I was eating the patties because the Big Mac sauce was very overpowering. Every bite I took, there was a lot of sauce, basically canceling out every other flavor on the burger. I mean sure, the sauce is good, but I'd prefer it to be in a smaller quantity so I can actually taste everything else.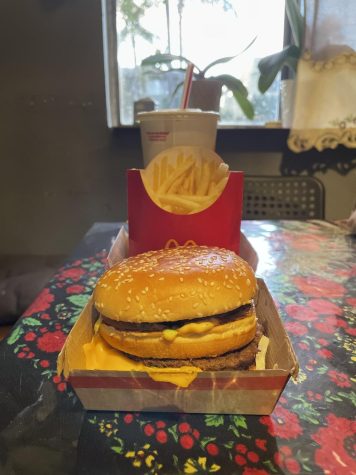 Although their burgers are amazing, In-N-Out fries aren't the best. I expected them to be hot and crispy, but they got floppy right away and just didn't taste good. I also like having a bit more salt on the fries, there was basically none on mine. I know that people have their own preferences on how salty they like their fries, some like them with light salt and some people like it with a lot of salt. Personally I like the amount of salt in the middle, not too salty, but not too little. I would take McDonald's fries over In-N-Out's any day. 
McDonald's fries might be the best fast food fries out there. They are always fried to the perfect temperature. The amount of salt they use is just perfect, it's not too little nor way too much, which is exactly how I like my fries. Condiments that I think people would like to accompany their fries obviously include ketchup and barbecue sauce. I use barbecue sauce because I like the tanginess of the sauce.
Lastly, the drinks. I got a refreshing pink lemonade from In-N-Out. It was good, but very sweet for my liking. I had to add some water to even out the sweetness. Once I was able to find the perfect amount of water, it made it so good. I got a Sprite from McDonald's, and it was also refreshing, but personally, I don't like soda. It was very carbonated and started hurting my throat. So in my opinion, I think that In-N-Out takes this one because although their lemonade was too sweet, I was able to fix the issue without having it watered down. 
When it comes to prices, McDonald's is cheaper. My medium size Big Mac combo came out to be $9.84 and In-N-Out's combo came out to be $10.35. That's only a 51 cent difference. I think I'd rather spend my money on something that I know will make me full and that I enjoy.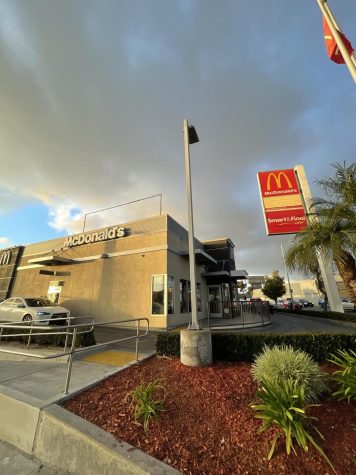 Overall, In-N-Out takes the win.
Leave a Comment
About the Contributor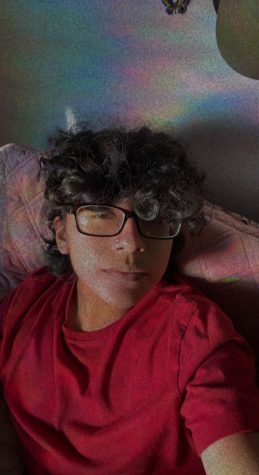 Angel Hernandez, Columnist
Angel Hernandez is a columnist for The Federalist. He is an 11th grader in BITA at Alexander Hamilton Senior High. Angel discusses topics that are important...