The Class of 2023 awaits college decisions
March has officially arrived and for many seniors, this means college decisions are being released.
Anticipation, excitement, and nervousness are in the air right now as UC decisions slowly roll in for many students. Many Cal States, private, and other public colleges released most of their decisions in the previous months, so the College Center tally board showcases almost all the colleges our Senior Yankees have been accepted to.
"I'm very excited and nervous about getting them [college decisions]," stated John Hernandez, 12th grader in SAS.
Not only are seniors hearing back from colleges, they now have to start thinking about which school they will attend. They have to think about where they want to go, the cost, and if the area of the school is best for them. "I'm basing my decision on financial and distance from home," said Brenda Carrasco, a 12th grader in AMPA.
Big decisions need to be made in such a short amount of time. "May 1st is close and most schools haven't replied yet," Brenda states.
This is a big step in every senior's life and it can be confusing at times. With lots of questions swarming in their head, students are able to turn to Ms.Monroy-Saaverda, the college counselor, for guidance. "We are helping seniors understand their financial packages and also find some scholarships," Ms. Monroy said.
Scholarships are very important for seniors and they should be applying to any they find. "The Hamilton Alumni Scholarship will be coming up very soon, more info will be posted," said Ms. Monroy.
This is a pivotal time for many seniors and everyone is excited to see where the Class of 2023 will end up attending.
Leave a Comment
About the Writer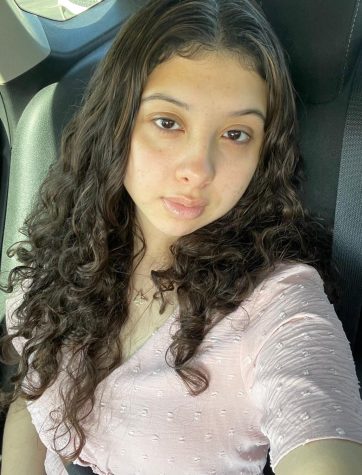 Jamileth Gomez Alfaro, News Editor
Jamileth Gomez Alfaro is the news editor for The Federalist. She is a 12th grader in the SAS at Alexander Hamilton Senior High. Jamileth covers exciting...