Lady Yankees Softball: A Preseason Journey
The Lady Yankees had a rough start this season after losing their head coach due to retirement and suffering delays in practice due to the rain.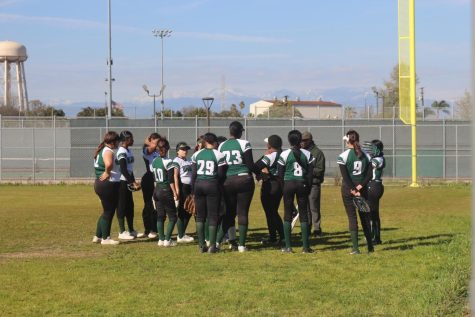 "We miss Ms. Brohart," said senior Rocio Rodriguez. "She was really the heart of the organization."
"We feel really underappreciated. We definitely aren't getting the same treatment as our fellow boys," Rocio said.
Their new head coach Coach Derrick, who has been the JV coach since 2018, had to step up due to the retirement of Coach Brohart. He was asked to take over as the head coach of the varsity team. 
Rocio explained that what put the team behind was their circumstances with the rain and field conflicts with soccer, as the softball team was delayed from being able to practice on their field at the start of their season. "We were pushed into the games very quickly," said Rocio.  
The team started off the preseason 0-3 after their losses against Arleta, Serra, and Legacy. Recently, with the weather back on track, they're cleared to go and the Lady Yankees are back at work. They won their recent game against LACES 16-0 and have won four of their last five games.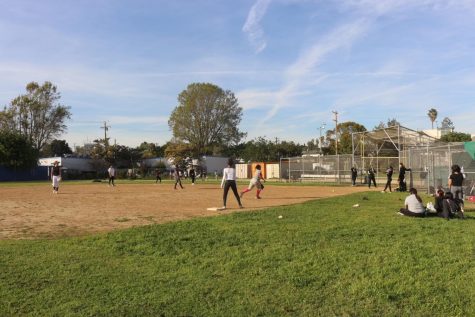 Coach Derrick states the program has two good groups of girls for jv and varsity skill-wise. His main goal for the team right now is to get the girls to bond and get to know each other through practices and added team bonding time. This will hopefully lead the Lady Yankees to a successful 2023 season. 
"That's all we really need to do is just practice. Bond a little more. We'll be good!" said Coach Derrick Davis.
Leave a Comment