Where will seniors be this fall?
The end of senior year is nearing for the Class of 2023. Prom and graduation are right around the corner and the seniors' excitement is high. All college decisions have been released and now that it's May, that means decisions have been finalized.
"I think it's really exciting that we are finally gonna go off into our next chapter," stated Nadia Arellano, a 12th grader in SAS.
May 1st is considered Decision Day for all schools. All seniors need to have a decision made for where they will be next fall. So many emotions go through a senior as they are deciding where they want to attend. "The decision process was difficult," said Alpha Briones, a 12th grader in Humanities. "It was difficult balancing my choices and where I was gonna go for the next four years."
On top of the decision process being difficult, some seniors had to give up their dream schools due to financial reasons. "It was sad because my dream school was San Diego State, but they didn't offer a lot of financial aid and I didn't want to go into debt, knowing that I can get the same education at Long Beach," Nadia said. "I was sad, but I know I made the right decision."
Despite the hardships that seniors encounter when making important decisions, they can now be excited for what the future holds. "I felt very accomplished when I finalized my decision," said Alpha. "It was a very stressful thing." Whether students are going to stay home or move away, they have something to look forward to at the end of the school year. "I am most excited about leaving home. I can be more independent," said Vivian Figueroa, a 12th grader in SAS.
This new chapter for the Class of 2023 will definitely be a learning experience for many. Many of our Yankees are attending great schools such as UCLA, Cal State Long Beach, M.I.T, SMC, UC Santa Barbara and many more.
"All of us at the College Center/Counseling Team are incredibly proud of all the Senior Class has accomplished. We are proud of you and we look forward to hearing from you in the near future," College Counselor Ms. Monroy-Saavedra stated.
Leave a Comment
About the Contributor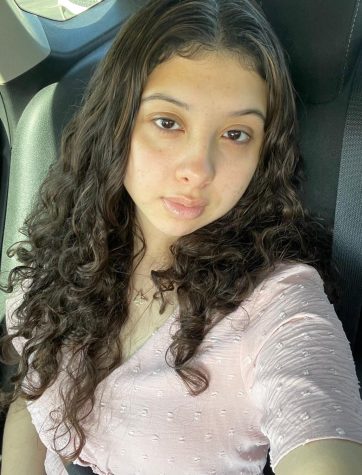 Jamileth Gomez Alfaro, News Editor
Jamileth Gomez Alfaro is the news editor for The Federalist. She is a 12th grader in the SAS at Alexander Hamilton Senior High. Jamileth covers exciting...