Grand Central Market – 317 S Broadway, Los Angeles, CA 90013
Hungry and looking for something delicious? Come early and come hungry to this landmark downtown! Get in line at Eggslut, where kids in Supreme Skate gear wait an hour to wait an hour for the ultimate egg sandwich (bacon, over-medium egg, and cheddar on a warm brioche bun). But don't stop at that, at Belcampo Meat Co., you can get one of the country's best burgers (grass-fed beef, no less). Not your taste? Grab a stool at Sticky Rice and tuck into the made-to-order Thai papaya salad. So many tasty options, and so many vendors to choose from. 
Angels Flight Railway –   351 S Hill St, Los Angeles, CA 90013
Ever wanted to sit on a train where the journey lasts for just a minute or less? Come to this landmark and tourist attraction! it has two funicular cars, which are known as Olivet and Sinai, the two run in opposite directions on a shared cable, on the 298 ft (91 m) long inclined railway. This train is believed to be the shortest railway in the world, running on Bunker Hill between Hill Street and Grand Avenue and it has changed the life of people ever since. Hop a ride on the shortest and fastest train!
Old Los Angeles Zoo – 4801 Griffith Park Dr, Los Angeles, CA 90027
Griffith Park is a place full of amazing spots to explore, one being the old LA Zoo: the remains of the original Los Angeles zoo that was simply left in its place when the facility changed locations. Open to visitors, there are large and small animal exhibits, picnic tables, and eye-catching locations. There are endless places to explore in this abandoned territory. 
Goat Yoga – 1406 Marine St Santa Monica, CA 90405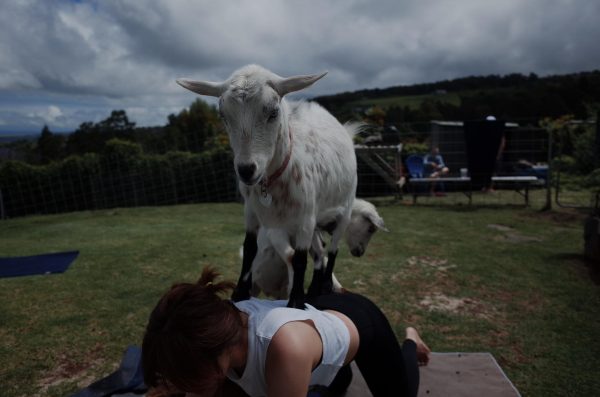 Hello Animal lovers! Here, Nature and Yoga combine! Where tranquility meets adorable, and relaxation meets the charming presence of baby goats! Baby goat yoga is a popular attraction here in Marina Park and for prices as low as $25, you can experience bliss greater than anything while you play with cute goats! 
Leo Carrillo State Park – 35000 West Pacific Coast Highway, Malibu, CA 90265
Leo Carrillo State Park is home to all interests. Similar to Venice Beach's skate park, Leo Carrillo is filled with passionate skaters who enjoy the meticulously crafted layout designed for skaters of all levels. Beyond the park, 1.5 miles of beach provide scenery and spots for swimming, surfing, fishing, and beach combing. For avid beach lovers, there are tide pools, coastal caves, and reefs to explore. For those who prefer just the scenery itself, there are hiking trails to conquer and enjoy! 
Museum Of Death – 6363 Selma Ave, Los Angeles, CA 90028
Obvious by its name, the Museum of Death takes a step out of the ordinary. Gaining popularity in their New Orleans location as well, this is a place for history enthusiasts, true crime lovers, and curious minds. The museum is filled with crime scene photos, actual evidence, medical/pathological displays, and more. It also explores other dark and taboo topics like serial killers, cults, taxidermy, and celebrity deaths.
Cat Cafe Lounge – 1736 S Sepulveda Blvd, Los Angeles, CA 90025
By coming here, you leave refreshed by an array of drinks and emotionally pleased knowing you supported a non-profit. (#Dogoodfeelgood) For people wanting cats, here is an opportunity to adopt a furry friend. Not only do you find good food and cute cats, but you also find a community of people dedicated to rehabilitating rescued cats and kittens. Prepare to leave covered in fur from endless cuddles!
Medieval Times – 662 Beach Blvd, Buena Park, CA 90620
If you've ever wanted to travel in time, this is the place for you. Return back to the days of jousts and experience nobility outside of the nights you're posted up watching Bridgerton. This epic tournament and feast is perfect for families or friends interested in a show while they eat!  Watch knights fight to the death while you chow down on a feast fit for a king. Animals are a loved part of the show too! Described as an extension of the cast yet natural-born performers, they live up to their roles as these pure Spanish horses show off their dressage skills. Falconry is an enjoyable performance here too.  Coming here, you're guaranteed to wish you could go back in time again just to experience it again! 
Cinespia at Hollywood Forever Cemetery – Hollywood Forever Cemetery, 6000 Santa Monica Blvd, Los Angeles, CA 90038
Want your movie night to get a whole lot more interesting? Come see movie screenings that are held outdoors on Fairbanks Lawn, an open grassy field inside the Hollywood Forever Cemetery. Bring blankets and pillows, or enjoy the seat that rests on the ground with a low back. Bring your own snacks and drinks, or buy some at the iconic venues. Relax and enjoy the movie experience underneath the dazzling stars!
Peace Awareness Labyrinth and Garden – 3500 W Adams Blvd, Los Angeles, CA 90018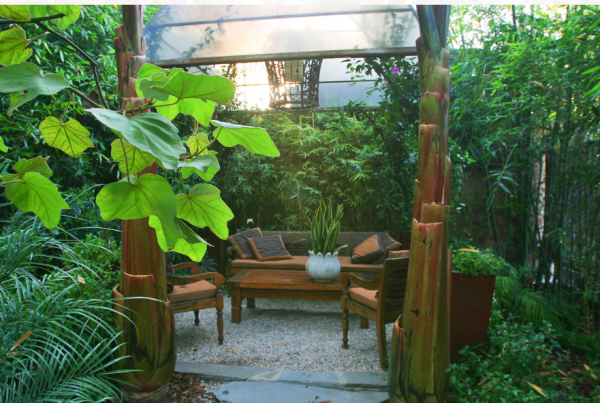 Living in the city, peace and quiet in a spiritual oasis is something we all need, making this garden is perfect place to go. Unwind your mind walking the labyrinth, reflect in the meditation garden, and listen to the sounds of running water restore you and put you at peace. You can even take a tour and learn about the beautiful historic villa, or try a workshop and class. All these possibilities can set your mind at ease!