With October coming to an eventful end after an astounding turn out for Halloween, Latinx students at Hamilton prepare for yet another holiday; Día de Los Muertos. Día de Los Muertos is a Latin American holiday that unites the living and the dead. It is a day where you celebrate and remember your dead relatives and loved ones. It is traditionally celebrated on November 1 or 2, though depending on what region you are from it can also be celebrated October 31 or November 6.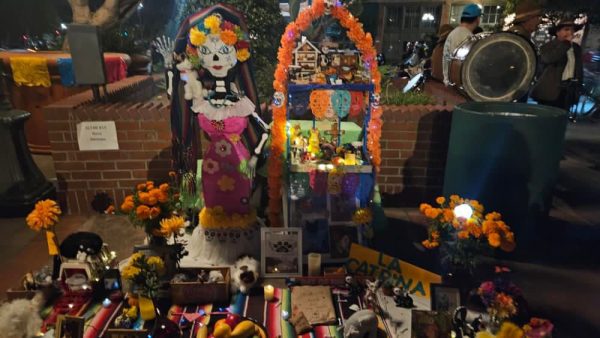 In respect for their cultures, many student groups at Hamilton including the Banda, Folklorico, La.S.O., and Mariachi put on stunning performances in celebration of Día de Los Muertos. Banda performed before school on November 1, the day most commonly celebrated by those of Mexican descent. They performed an assortment of traditional musical pieces where they honor their ancestors who have passed and offer their blessings, one of which was "Dios Nunca Muere," composed by Macedonio Acala. Banda leader Christian Lopez, a senior in AMPA, was very excited and proud of his group's performance and outreach. He was very proud of being able to celebrate his culture and heritage in a way that allows other people to admire and respect it, stating, "To have so many aspects of Latinx heritage here together, with La.S.O., Folkorico, Mariachi, and many others in collaboration, it shows how strong of a bond we have for our beautiful culture. These performances/events have placed a wonderful start for the school year, and I would like to thank my Banda members and everyone who helped make this a reality!"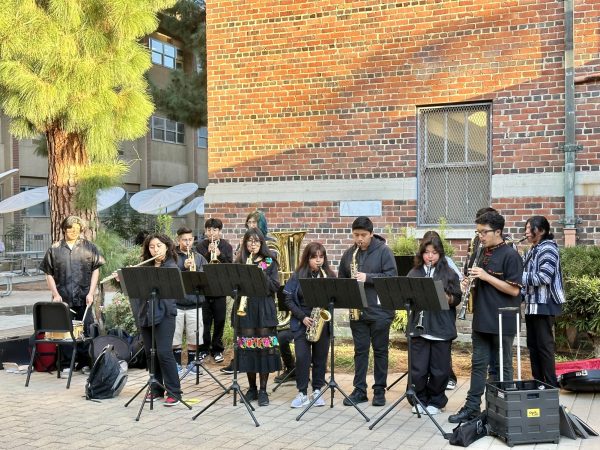 Following suit, La.S.O. made an altar in the entrance to the school, even offering conchas to those who came to decorate and pay their respects. Praxedis Velasco, a junior in SAS, was very proud of the performances and turn out as the president of La.S.O. "I honestly couldn't have asked for a better outcome and as I see it I feel like this is just the start of not only a wonderful school year but the start to L.A.S.O. being able to represent our Latinx culture amongst more students and our community," Praxedis said. Many staff also participated, including Ms. Baxter and our vice principals, expressing their pride and admiration for their students' dedication to honoring their cultures.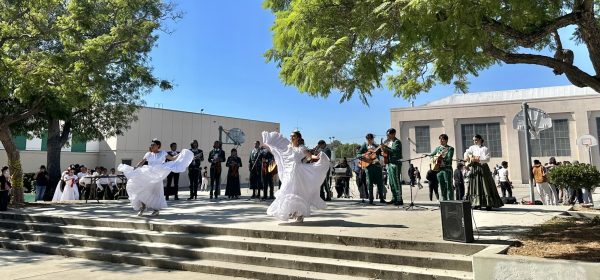 The finale with Mariachi and Folklorico performances on the quad brought the week's celebrations to a beautiful conclusion. It allowed the entire student body to experience the captivating music and dancing associated with Día de Los Muertos. Mariachi leader Emiliano Ramirez, 12th grader in SAS, was very proud of his member's performances. "I was worried about the new members performing for the first time, so I was really proud seeing them sing for the first time with the Hami Mariachi. I'm really proud and hopeful for the group we have this year." The performance lasted through the entirety of lunch and students were in awe of the gorgeous music and dancing. The group's wonderful performance reflects the commitment and hope for them to express their love and pride in their heritage.
Overall, these performances not only celebrated Día de Los Muertos but also served as a testament to the strong bond that students at Hamilton share with their Latinx culture. They provided a fantastic start to the school year and an opportunity for the school community to admire and respect the traditions of the Latinx community.