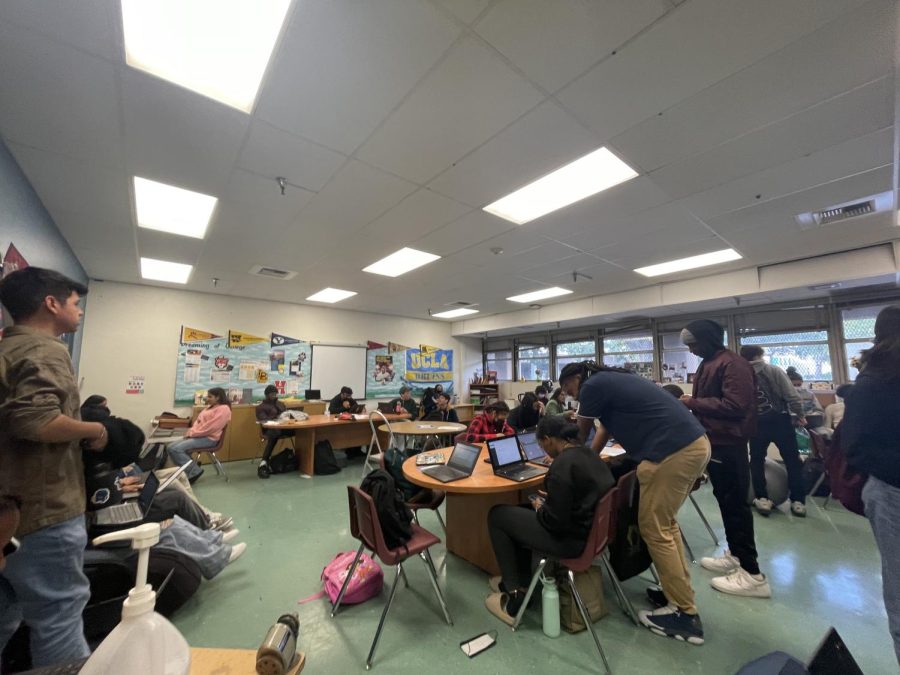 Students feel relief after UC/CSU application deadline
December 6, 2022
This month has been a very stressful time for SAS student Diego Chavez and other seniors at Hamilton. He has to figure out what he wants to study, where he wants to apply, if the school has his future major, all while staying on top of his schoolwork and extracurriculars.
"Writing all of the PIQ's and getting all of the financial information correct" was the most stressful part about this college application process, Chavez states.
The deadline for UC and Cal state applications was on Wednesday, November 30th. The College Center was packed with Hami seniors getting last minute help with their college applications.
"The college counselor, Ms. Monroy, has been a great help when it comes to college applications," Chavez said. There are many people in that college center that have been available to help students with FAFSA, PIQ's, and college applications. There have also been many college workshops held after school and during lunch in order to provide more help for students.
"I'm nervous about what school I'm going to get into," Vivian Figueroa, a senior in SAS, states. "But I'm excited cause I'm finally done stressing" about college applications.
As soon as students hit that submit button, they took a deep breath knowing that all the hard work is done. Now it's just time to wait for the acceptance letter.
"Congrats to all our seniors for submitting college applications. We are all excited to see where you all land in the spring!" Ms. Monroy said. She urged students to continue to seek help in room 503 for anything college related.
Now that application season is coming to an end, Ms. Monroy is encouraging all students to complete their FAFSA application. Everyone who submits their FAFSA will be entered in a drawing to win one of five free prom tickets.