Hamilton battles to the end in a heartbreaking loss to Fairfax at the Coliseum
On October 20th, 2022, Hami's football team had the privilege of being able to play against Fairfax at the USC Coliseum.
"This is very exciting, and encouraging, to see the whole dance, cheer, band, and football team here at such a great venue," said Principal Ms. Baxter. 
Both Hamilton's and Fairfax's set scores were pretty close heading into the game. Hami held their season score at 3 wins/ 4 losses and Fairfax at 3 wins/5 losses. But our team was the first to break this tie, drawing a setback that day with a 5th loss, and Fairfax's 4th win. 
During the game, Fairfax kept the lead, starting the game off at  7-0 in the first quarter, 9-0 in the second quarter.  Finally, Hamilton scored their first touchdown in the third quarter, setting the score to 9-7, building up motivation from the team and people who came to support Hamilton.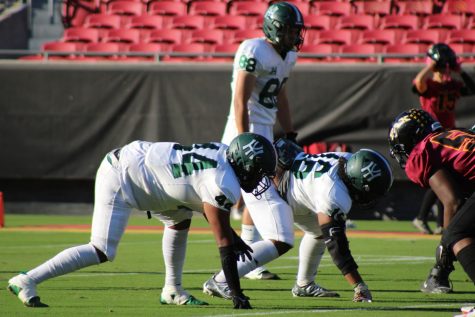 For the fourth and last quarter, Fairfax scored another touchdown, updating the score to 15-7. Fairfax came back with a punt return for a touchdown and held it down at 15-7 till the final whistle. Our school moved on with the season having our teams score at 3 wins-5 losses, and Fairfax at 4 wins-5 losses.    
When asking the cheerleaders what they tend to observe at every game, they said, "The team has been improving, and have been very dedicated to being better as a team overall."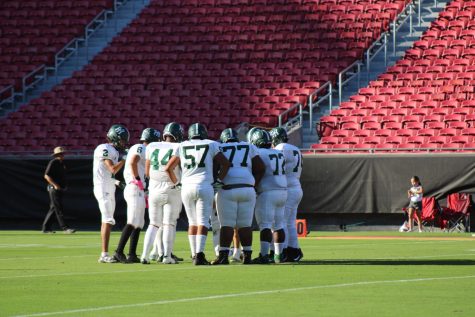 Andres Rodriguez, the team's kicker, agreed, saying, "When the score gets down, the team gets a little less motivated but we've been working on that, especially with the past couple of losses after going against Venice at their homecoming, it has been a little rocky for the team."
Jordan Velasco, the team's running back, also believes the team is improving. "Staying consistent in practices, working hard, and our bond just believing in each other, helps build each other up," he said.
"They work hard, they're committed, dedicated to their craft, and no matter what the score is, they will continue to work hard, fight, and encourage one another," said Assistant Principal Mr. Ace, who also noticed their effort and team support.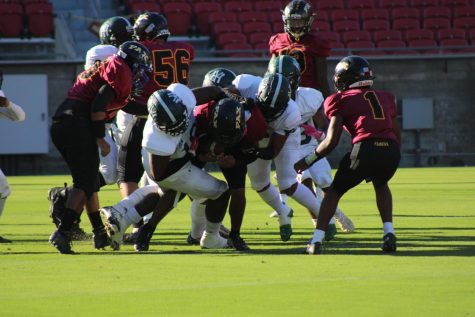 Leave a Comment
About the Contributor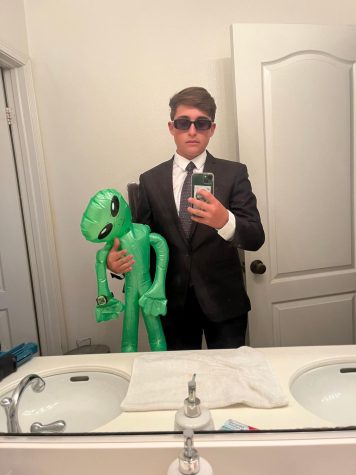 Alexander Garcia, Photo Editor
Alexander Garcia is the photo editor for The Federalist. He is a 10th grader in the SAS at Alexander Hamilton Senior High. Alex manages all the photography...