Steven Traylor: The Virtue of Challenge
"I never said it would be easy." This is a mantra Steven Traylor lives by. As a member of the cross country and long distance track team that he coaches at Hamilton, I have heard him say it countless times over the course of the last year.
It's a phrase that I never gave much thought to. However, I've come to learn that reinforcing and acknowledging the challenge is a method of pushing us. Elizabeth "Lisa" Servin, a senior in Humanities who has been working with him for four years, says it makes him a "good coach."
Then I thought about it from his perspective.
This is a man who has to balance his family life as a father with teaching at Hamilton High School as well as coaching the year-round sport of long distance running. This is years of giving up parts of his weekends to go to meets or to get extra practices in. 
Thinking about it from that perspective, my curiosity peaked. So, I had to ask what balancing this almost triple life was like. He made it very clear that no one told him that this would be easy. "It's hard, but I think I'm transitioning from the other stuff to spending time with my kids," he said.
At the end of last semester, Mr. Traylor had to be out of school. "I had an incident where I was hospitalized for about a week," he said. After that week he took extra time to recuperate. During this time he realized he's at the point in his life where he has to consider what's truly important to him. 
The author is coached by Mr. Traylor in cross country and track and field.
Leave a Comment
About the Writer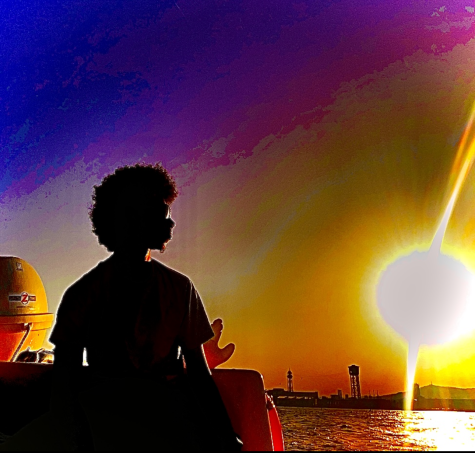 Marley Herndon, Opinion Editor
Marley Herndon is the opinion editor for The Federalist. He is a junior in AMPA at Alexander Hamilton Senior High. Marley covers whatever he deems interesting...