Juan Perez, a musical integrator
Growing up in the South Area, Hami Assistant Principal Mr. Juan Perez attended Narbonne High School. " I lived a stereotypical Raza lifestyle. I grew up in the projects, My dad was a gardener, and my mom cleaned houses," he said.
The hardships Perez faced, he said, allowed for the work ethic he has today. Though Perez lived what he calls the stereotypical life of a Mexican-American at the time,  Perez did not let this stereotype dictate his capabilities. He began climbing up the ladder at school, participating in baseball and student government, battling the stereotype. Furthering his battle, Perez attended college at Long Beach State as a first-generation Mexican-American. Perez credits his college experience as the most eye-opening road to self-discovery. Working three jobs to support himself and his schooling costs, Perez became the definition of what he calls the "Mamba Mentality". He says this attitude is what defines him as both an individual and assistant principal.
" I will outwork you," Mr. Perez said. "I will work 2-3 jobs, I will do whatever it takes to get the job done."
Mr. Perez is one of the many assistant principals here at Hamilton. Mr.Perez is one of the key factors in our school, engaging in the supervision of AMPA, the attendance office, and the SPED department. 
Mr. Perez defines himself by his love for the performing arts in addition to his work ethic.  "My brother was a musician, my entire family was musicians. I love music," he said.
After graduating college, Perez embarked on the journey of teaching history to high school students. Utilizing his passion for music to teach students, he encouraged creativity and inventiveness by incorporating activities ranging from music videos to project-based learning for 17 years. Mr. Perez said that his interest in integrating performing arts and teaching originated from his family, particularly his older brother.
"My brother dropped out of 10th grade. I always think of the students here at Hamilton as my brother," Mr. Perez said. "If my brother had come to AMPA, he would've been valedictorian."
Mr. Perez said he appreciates how the integration of performing arts is a key component at Hamilton. He said, "In the admin meetings we always try to come up with ways to get students to go to class. I always ask them, "Hey, do you like music, or drawing? We have programs for that."
Perez said he also believes there is much change needed to fully create a better atmosphere for our students at Hamilton.
"There's still a lot of work to be done, more resources to be made available," he said.
"I like to say I am part of that change."
View Comments(1)
About the Contributor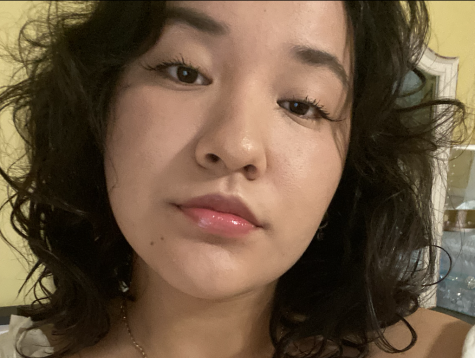 Alyssa Serrano, Co-Editor-In-Chief
Alyssa Serrano is the co-editor in chief of The Federalist. She is a junior in BIT at Alexander Hamilton Senior High. Alyssa covers anything concerning...