Prom: Not just some stupid dance
To some, prom is just some stupid senior dance where kids find an excuse to get drunk and do whatever else prom entails. For others, though, it's the night where the party is endless and it's all about a good time. Prom has so many defining meanings to high school students, but most importantly to seniors.
This May, our seniors at Hamilton High School get to experience "A Night on Mount Olympus" for their theme at prom. Senior Class Leadership, who are the planners for this extensive event, have so far released the date, venue and theme of the event. In order to get an accurate student interpretation and depiction of prom, I interviewed two students from Senior Class Leadership who not only assisted with planning this entire event but also got to experience it last year as a guest as well.
" The work that goes into prom is much more burdensome than other students really think, and a lot of the hard work really comes from us [Senior Class], which honestly says a lot about how much we care about this event because we don't get paid to put in overtime for an event like this," said Senior Class Events Chair Montana Williams. She had a big hand in securing the venue for prom and organizing events that help fund prom.
Myia Whitehead, who is a part of the several committees in Senior Class such as Prom, Athletic Senior Nights, and Communications, said, "Honestly the best part of Prom is being able to experience this wonderful night ourselves and getting to see all our hard work pay off. This is months and months of planning into one night so being able to see that firsthand is what us seniors truly look forward to." After talking to them and seeing their perspectives on what some deem "just some stupid dance," I realized the value of prom for our senior class.
This dance has so much more meaning than many high schoolers understand. So on May 20, we get to see all of our seniors who choose to attend, experience, enjoy and definitely won't forget: A Night on Mt. Olympus.
Leave a Comment
About the Writer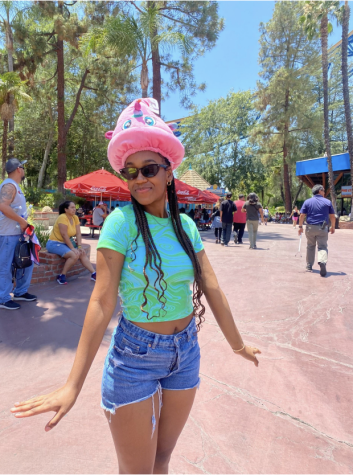 Madison Mitchell, Staff Writer
Madison Mitchell is a senior at Hamilton High School. She is part of the opinion and news sections and writes about student life as an impending graduate...